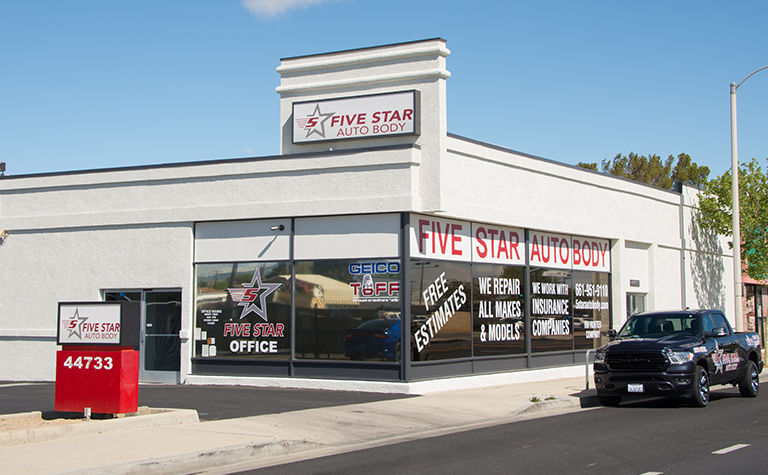 Five Star Auto Body has been serving the auto body collision needs of the Antelope Valley for over 65 years. Family owned and operated, we have the experience to make sure that all of your needs get met.
From the very beginning, Five Star Auto Body has built its reputation from a tradition of integrity and excellence that remains deeply embedded in the company culture.
Today, we remain committed to the values that have allowed us to remain the collision repairer of choice in the Lancaster, Palmdale and surrounding Antelope Valley.

Five Star Auto Body is proud to be the number one choice for collision repair in the Antelope Valley. We use the very latest in damage analysis, body repair and refinish technologies which allow us to perform each repair to strict industry, insurance and customer requirements.
Our expert repair teams use our unique repair flow process to ensure that every detail of the repair is met and that every customer is satisfied with the work performed.
Need an auto body repair estimate? Give us a call or stop by our location and one of our friendly representatives will be happy to help you with the repairs to your vehicle.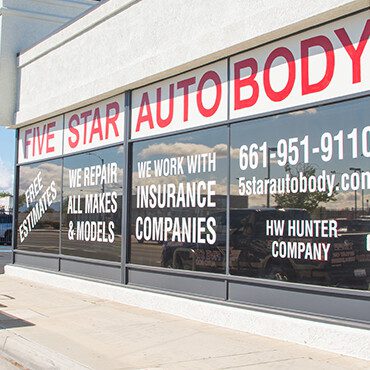 Five Star Auto Body
44733 N. Sierra Highway
Lancaster, CA 93534
Phone: (661) 951-9110
Monday-Friday: 8am-5pm