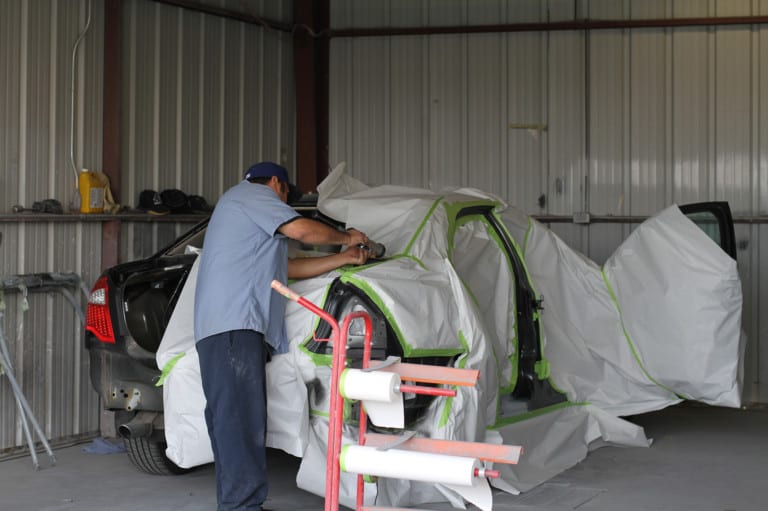 Following a collision, most people are often confused about how to get their vehicle repaired and we understand that going through this experience can be stressful.
When you need car body repair, finding a reliable and trustworthy collision specialist can be a daunting task.
In addition, finding a collision repair shop in Antelope Valley can make the job more challenging.
That's why we strive to make the repair process as seamless as possible and our location in Lancaster, CA allows us to easily serve valley locals.
Let us take care of everything. From filing the claim form to assisting with rental car pickups, Five Star Auto Body is committed to getting you back on the road quickly and most importantly, safely.
We will:
Work with your insurance company
Shuttle Service Available
Document all steps in repair process for complete confidence
Our collision and repair center specializes in body work and delivers safe, high quality repairs for all customers.
Five Star Auto Body has had over 65 years of experience serving the auto body repair needs of residents like you in Lancaster, CA.
From minor auto damage to major collision repair, Five Star Auto Body has the expertise and equipment necessary to make your car look like new again.
Ready to have one of our experts look at your vehicle? Contact us or call (661) 951-9110 to book an appointment with us today!